Daikin is one of New Zealand's most trusted names in heat pumps and air conditioning.
Phone 021 629 300 to get a quote in Whangaparaoa, Rodney or the North Shore.
Their products lead the way in terms of more environmentally friendly refrigerants and high energy efficiency.
A healthy home helps you and your family breathe cleaner, fresher air. It can also reduce allergic reactions or allergy-related asthma episodes. Most Daikin split system heat pumps are approved by the Asthma and Respiratory Foundation NZ Sensitive Choice® program, and are some of the only air conditioning systems to carry their blue butterfly symbol. The Sensitive Choice blue butterfly symbol is only awarded to products that undergo rigorous independent testing and are proven to be safe and potentially beneficial for sufferers of respiratory conditions.
You'll need the right sized heat pump to enjoy optimum comfort levels in your home. We consider many factors including location and room size, before giving advice on the best size or style for your room. We are Daikin specialists and take the time to customise your heating and cooling solutions to your needs.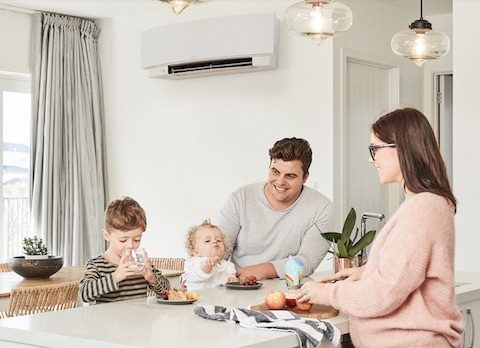 Split System Heat Pump
Ideal for:
Heating and cooling individual rooms in your home
Compact spaces
A Split System Heat Pump is designed for individual areas in your home. For instance, you may only want to air condition the baby's room, or the living area where you entertain the most. The compressor is installed outside, while the unit that passes air inside is either discreetly wall mounted or a compact floor-standing unit. A Split System is more economical than other types of heat pump systems, since you're only buying and installing one unit at a time and using less energy than some other systems.


Multi Split Heat Pump System
Ideal for:
Heating and cooling up to five rooms
Homes with limited space for ducted air conditioning
When you want to control room temperatures individually
A Multi Split Heat Pump has multiple indoor units with just one outdoor unit. This gives you maximum comfort with minimum running costs. The system allows independent temperature control, so you can heat or cool each room individually. You can also choose each indoor unit to suit the décor of the particular room it's in.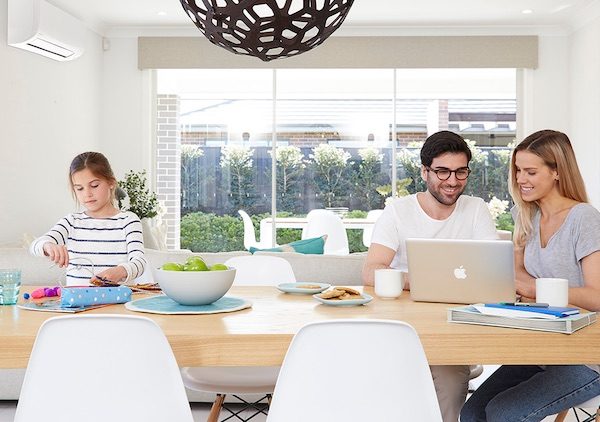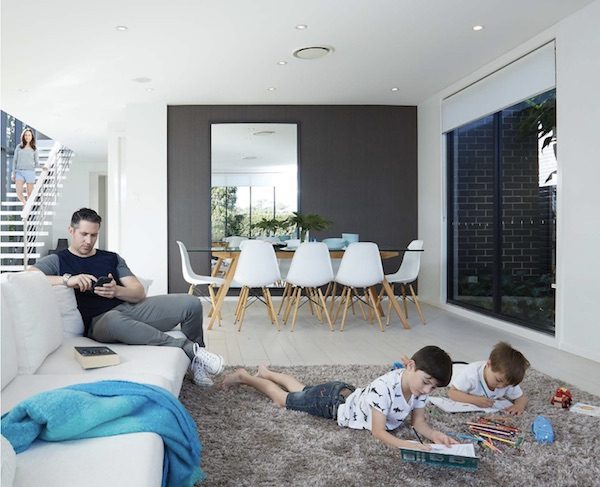 Let's get social! Find us on Facebook.
Ducted Heat Pump Solutions
Ideal for:
Heating and cooling your entire home
A discreet look along with ultimate comfort
Ducted Heat Pump systems are an all-in-one climate control solution. It has a discreetly positioned outdoor unit and an indoor unit you can conceal in your ceiling or under the floor. Flexible ducting distributes conditioned air through vents positioned throughout your home. You'll hardly know it's there! Only the controller and grilles are visible inside your home and, with all its technology hidden away, it's the quietest heat pump solution. You'll have the flexibility to heat or cool every room and can zone control your home to maximise energy efficiency.